BEFORE THE STORM:


Unemployment data was collected from April 10 to 16 and does not reflect the latest surge in COVID-19 infections, the statistics agency said.
By Crystal Hsu / Staff Reporter
Last month, the unemployment rate fell 0.04 percentage points to 3.62%, as more first-time job seekers landed jobs and fewer people lost their jobs due to downsizing and business closures, the Directorate General for Budget, Accounting and Statistics said yesterday.
The latest unemployment data, collected from April 10 to 16, when daily COVID-19 cases were between 500 and 1,300, does not reflect the effect of the spike in cases on the job market, the official said. agency deputy director, Chen Hui-hsin (陳惠欣).
"We have seen a slight increase in the number of people working less than 35 hours per week, and we will pay close attention to any changes," Chen said.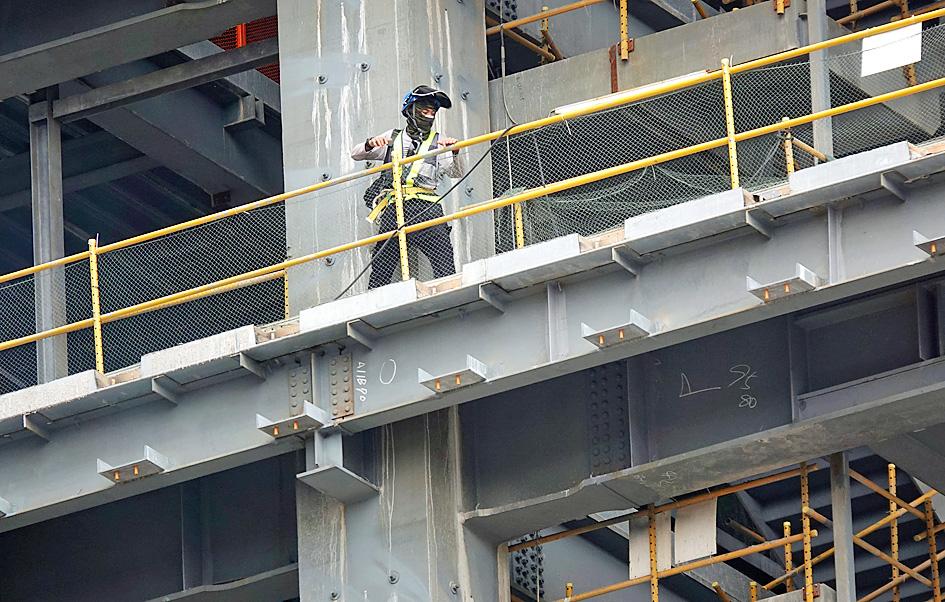 Photo: ANC
Restaurants, hotels and travel companies have encouraged employees to use annual leave to cope with a downturn in business and said they will introduce unpaid leave programs if the difficulties persist.
Many people have been avoiding non-essential activities since daily infections topped 60,000 earlier this month.
The jobless rate hit 3.68% after seasonal adjustments, down 0.02% from the previous month, the agency said.
The retirement came after the number of first-time job seekers fell by 2,000, and those quitting or losing their jobs due to downsizing or closures fell by 1,000 each, a he declared.
The government is allowing many industries to maintain normal operations in an attempt to coexist with the virus, supporting the labor market, Chen said, adding that the negative effects of this approach may appear later this month. .
The number of people working less than 35 hours a week fell from 203,000 in March to 234,000 last month. As of May 15, 15,013 employees from 2,369 companies had used unpaid leave.
The Department of Labor has relaunched wage subsidy programs to ease the financial burden of workers on unpaid leave and allow them to get job training.
By educational status, 5.17% of university graduates were unemployed, followed by high school graduates at 3.35% and college graduates at 2.68%, the agency said.
By age, 12.26% of those aged 20-24 were unemployed, followed by the 15-19 age group at 8.11%, the 25-29 age group at 6, 1% and the 30 to 34 age group at 3.6%. percent, he said.
Taiwan's unemployment rate of 3.62% is lower than Hong Kong's 5.5%, but higher than South Korea's 3% and Japan's 2.6%, Germany's 2.9% and the United States' 3.3%, according to government data.
Comments will be moderated. Keep comments relevant to the article. Remarks containing abusive and obscene language, personal attacks of any kind or promotion will be removed and the user banned. The final decision will be at the discretion of the Taipei Times.