ROn several occasions throughout the Queen's Platinum Jubilee (ITV) celebration last night, we were told emphatically that the whole event had been designed with the Queen's interests in mind. There would be no soothing Live Aid-style concert for young people. In fact, there would be no concession to popular tastes. Instead, it was going to be two consecutive hours of looking inside Queen Elizabeth's brain. So if nothing else, at least we now understand why she looks so annoyed all the time.
Good God, was that a slog. The Queen's Platinum Jubilee celebration was essentially made up of three elements: celebrities, history and horses. And horses. And more horses. In retrospect, this never-ending equine onslaught should have been expected because, in a deceitful move, ITV had essentially just filmed the annual Royal Windsor Horse Show and passed it off as a once-in-a-lifetime jubilee celebration. The repackaging was so brazen that, for the most part, it was unclear whether the queen actually knew it was all for her jubilee or not.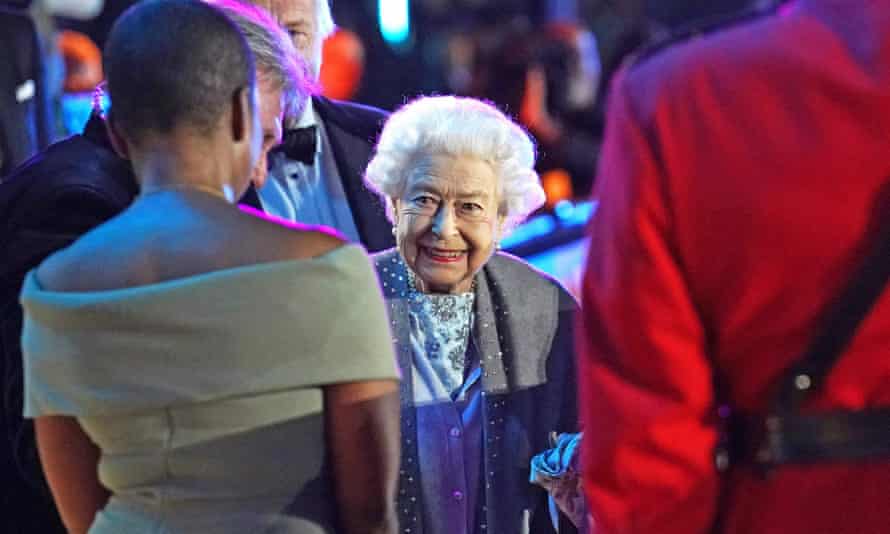 As such, your enjoyment of the night largely depended on your enjoyment of watching the lines of horses create geometric shapes. "It's a very difficult routine," commentator Phillip Schofield told us time and time again, as we were treated to the sight of several horses walking around a large area of ​​land in a rectangle. Or in a circle. Either go fast enough, or go relatively slow. Or, in a breathtaking moment, temporarily lying down before getting up again.
The event was attended by 4,000 spectators and I felt that these people, who love horses enough to watch them walk for two hours, had an absolutely thrilling time. But the show didn't translate well to television at all. There was no idea of ​​the speed or the expertise or the danger of it all. I don't want to repeat myself but, for the casual viewer – perhaps drawn in by the promise of big-name celebrities – it was just a bunch of horses coming and going a lot.
Only one equestrian segment stood out. When the Azerbaijani contingent arrived, throwing shots and doing headstands on horseback, there was a moment of real excitement. But that's the level of daredevil it takes to entertain a TV audience in 2022, and short of literally shooting horses with cannons, it's hard to sustain.
The horstravaganza wasn't just horses for fun, though. No, it was to help the focus of the evening, which was an attempt to tell 500 years of history in what felt like real time. Helen Mirren, dressed as Queen Elizabeth I, gave a speech on the Spanish Armada. Two fiberglass boats were dragged across the arena, with the Spaniard booed beyond comprehension by the audience. We were told about Guy Fawkes, Captain Scott, Barrington and Billington. Until today, in fact, the modern era being represented by the Trinidad and Tobago Defense Force Steel Orchestra playing Hot Hot Hot on steel drums.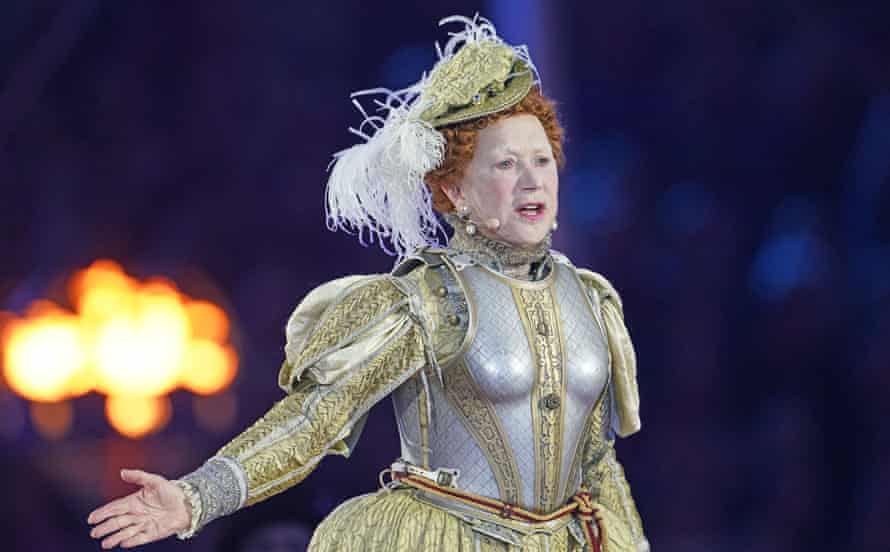 It was this telling of the story that prompted all the celebrity guests. The big draw of the evening, of course, was Tom Cruise, who has a movie to promote. Given how far Cruise will push his body in the name of entertainment, it was hoped that he would do some light stunts here: maybe rappel from a helicopter or jump a horse into a double-decker bus. In the end, however, he was content to read a few passages from an Autocue, as Damian Lewis and Martin Clunes did. And that was it. Weeks away, for the royal equivalent of delivering a British award.
I don't think I'm the only one to feel aggrieved. On Saturday night, Twitter became a Eurovision swamp, with seemingly every tweet dedicated to the event. Last night I only recorded three or four tweets about the Queen's platinum jubilee celebration, and one of these read: 'Does anyone watch ITV or am I having a stroke?'
You can't really blame the queen for the show, because the least anyone deserves to keep the same job for 70 years is to watch a bit of the horses for a while. But that doesn't mean we all have to. If celebrating the Queen's Platinum Jubilee has taught us anything, it's that being a monarch can be tough, but filling two and a half hours of prime time ITV is much tougher.