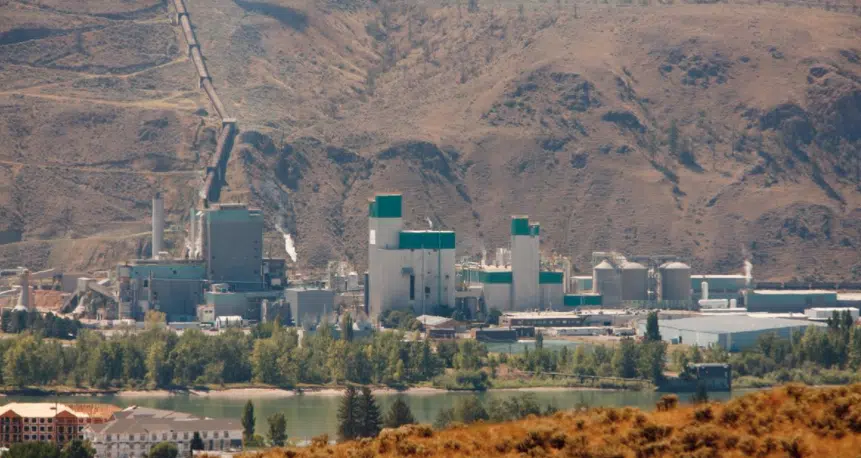 The union that represents workers at the recently purchased Kamloops pulp mill says it hopes the new employer will be able to help solve a lingering problem: on-the-job training.
Unifor Local 10 President Sheldon Morris says an ongoing struggle they've had over the past few years is the pace of retirements, which he says can make it difficult for people entering factory life.
"It's hard for some people to get in and they move so fast in different jobs," he told NL News. "They don't really learn one job before they have to move on to the next."
"With the number of retirees over the last five to seven years, and we still have a few more to come, we would like to see more mentoring or gradual hiring. Maybe bring in a few more people to get the knowledge of people before they retire.
As such, Morris suggests it would be ideal to fill in the gaps while on-the-job training can be completed.
"You can't bring someone in and train them overnight. There's a lot of operations, a lot of knowledge about how to operate the equipment, how the plant works," he noted. "It takes months for some of these jobs to learn to train for some of these jobs."
However, speaking on the NL Noon Report, Morris also said that although they have yet to meet Kruger directly, they like what they are hearing from the company so far.
"They've been in business for over 120 years, so obviously they're doing something right. The message we've really gotten over the past two weeks is that they're not here for the short term," Morris said. "They look at everything long term."
Kruger's executive vice president told NL News they don't plan to cut any of the 320 jobs in Kamloops, adding they will also keep the option of expansion on the table.
"Our focus, really over the next few weeks and months, is really to ensure a smooth transition for everyone," David Angel, on the NL Morning News, said. "It's before all."
"We are not here to change anything, but rather to support and empower plant management and operations to ensure they can continue to do their great work."
Angel was in Kamloops to meet with plant management and employees, telling NL News it's too early to comment on the expansion or upgrade of the plant on Mission Flats Road.
"We're not here to change anything," he said. "If anything, over time we're a company that consistently reinvests in our operations, so we'll take a look and if there are improvements that can be made and investments, we'll take them. will certainly do."
Opened in 1965, the Kamloops pulp mill was sold to Weyerhaeuser in 1971 and again sold to Domtar in 2007.
The sale was required by Canada's Competition Bureau as part of Domtar's $3 billion merger with Paper Excellence of Richmond, given the implications for the purchase of wood fiber in the Thompson- Okanagan.
— With files from Jeff Andreas, Paul James