Diamond Lind knows what it's like to care for someone in need. She was her grandmother's primary caretaker before she passed away. A qualified auxiliary nurse, her grandmother taught her all the basics of babysitting.
It was then that Lind achieved her dream career.
For several years, Lind worked as a preschool teacher and took care of her father, who is mentally handicapped. Her family of Puerto Rican and Salvadoran descent lived in poverty.
Lind realized something had to change. In 2016, she enrolled at Miami Dade College for her associate degree, and in 2019 she applied to FIU's Urban Potential Laboratories (UP Labs).
Now in its eighth cohort, UP Labs, housed in CRF's Office of Engagement, is a 14-week program that engages underemployed or unemployed people and prepares them for high-demand jobs in the care sector. health. Through hands-on learning, training, and professional skills with CRF faculty and community partners/professionals, students prepare to land jobs as practical nurses, medical technology specialists, patients, supply chain managers, administrative assistants and, more recently, medical assistants and phlebotomists.
Through a recent partnership with Miami Dade College, UP Labs students can also transfer courses they've taken in the program for college credit, helping students earn an associate's or bachelor's degree even further. faster.
"I wanted to join UP Labs to start a career in healthcare," said Cohort II graduate Lind. "I learned about health care administration, basic bedside care and even personal skills. I had a bit of everything and loved it.
After receiving her certificate from UP Labs, Lind landed a volunteer opportunity at Niklaus Children's Hospital and a scholarship through the Baptist Health Nurse Scholars program at Baptist Health South Florida.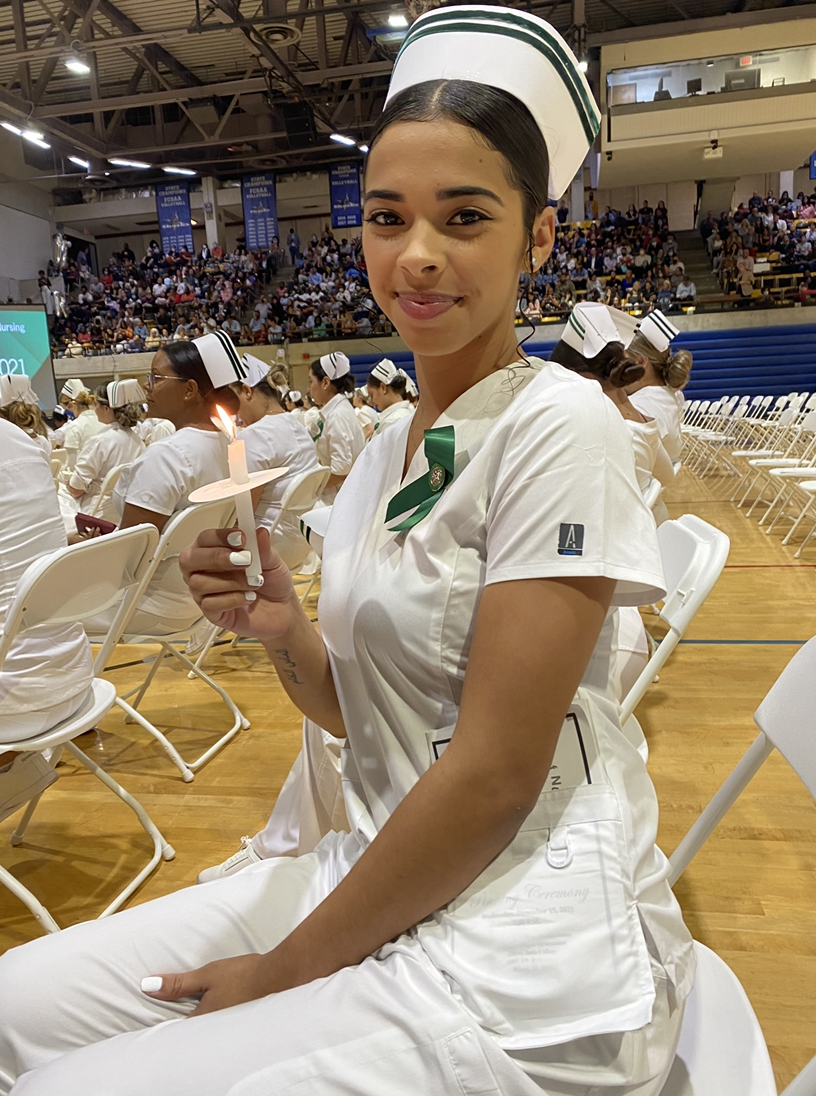 She recently earned an associate's degree from Miami-Dade College, became a registered nurse, and is now considering several full-time job offers from Kendall Regional Hospital and Baptist Health South Florida.
"FIU UP Labs and Miami Dade College have helped me by giving me the opportunity to learn," says Lind, who received the inaugural UP Labs Alumni Award at the Cohort VII graduation this month. -this. "UP Labs and Miami Dade College will help you with everything – from applying to college to finding the program that's right for you."
Lind is looking to specialize in surgery and/or pediatrics. Her dream is to use the skills she learned as a preschool teacher and help children as a pediatric nurse.
"Don't be afraid to fail," Lind said when asked if she had any advice for students or those struggling with poverty, unemployment or personal hardship. "Without failure, there is no success."
---
Applications for UP Labs Cohort VIII are currently open. If you are ready for a new career in healthcare and would like to participate in UP Labs' FREE 14-week certification program, please apply by July 15, 2022.
To learn more about eligibility requirements and submit your application, visit the UP Labs website at uplabs.fiu.edu.