Name: Mary McKee
Position: Deputy Director of Information Security, Senior Director of Identity Management and Security Services, Office of Information Technology
Years at Duke: 17
What she does at Duke: Whether you are a Duke student or employee, actions such as opening email, checking grades, updating timesheets, booking library materials, or using your DukeCard ID to open locked doors are simple daily occurrences. But to perform each of these tasks, various Duke computer systems need to recognize who you are.
Ensuring this happens is the role of the Identity Management Office, where Mary McKee serves as Senior Director.
The office works with Duke University and the Duke University Health System, ensuring that students, staff, faculty, alumni, vendors, library patrons, and applicants are recognized by the framework Duke Online and authorized to access the services intended for them.
McKee's group must balance the desire for convenience with the need for security. A big part of McKee's job is to make sure that people accessing services are who they say they are – and to spot where things don't look right – and to make sure that systems Duke Authentication works with many internal sites and those operated by external contractors. .
"We want to anticipate the needs of all parties and make sure people don't have to think about how authentication works, because it just works," McKee said. "You go from one Duke site to another and you get the same login page, you use your same NetID and the same password and you don't have to think about it as much."
What she likes about Duke: McKee has worked at Duke, primarily in the IT field, since 2003, when she interned as an undergrad. But two decades after arriving here, McKee is still amazed by the complexity and variety of work done at Duke.
"Almost every week someone brings me something where I'm still humbled and surprised," McKee said. "I'll be like, 'I had no idea the folks at Duke were doing this.' So it's never boring.
Best advice received: A bit of wisdom from eSports commentator Sean Plott stuck with McKee. Plott said that sometimes when you want to say "sorry," try saying "thank you." The idea is to turn a situation that could create potentially negative emotions into something that creates gratitude and growth.
"Instead of saying 'sorry' because someone needed to explain something to you five times, say 'Thank you for explaining it five times, I understand it better,'" McKee said. which you can use to show that you are grateful for the contributions of those around you."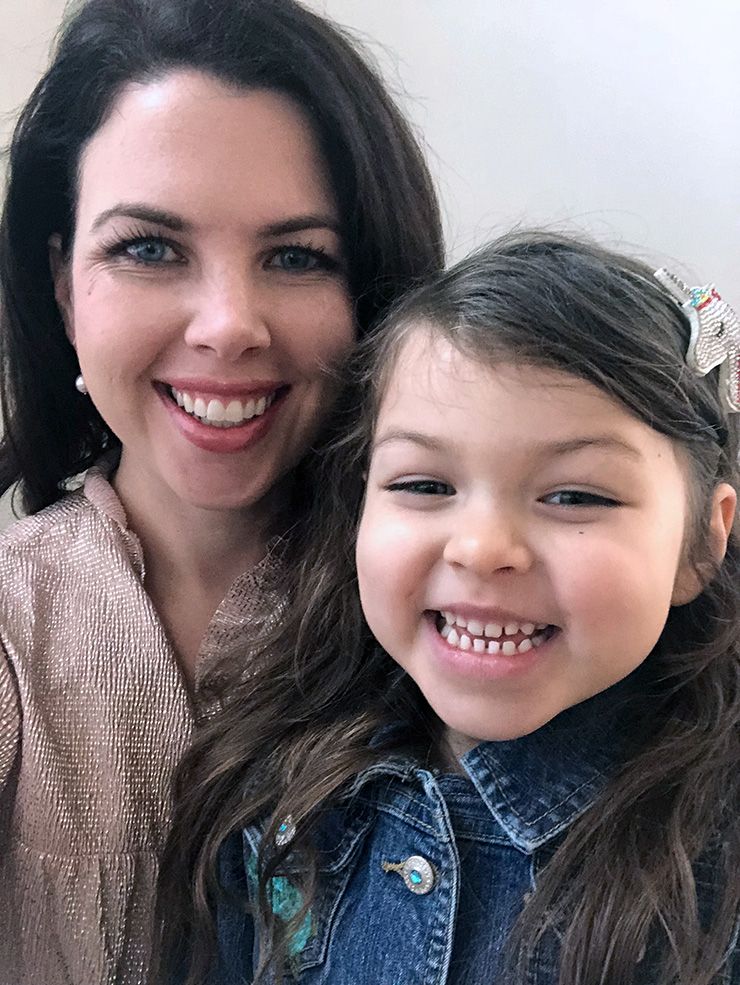 When she is not working, she likes: McKee enjoys spending time with her 8-year-old daughter, Isabel. Recently, McKee had fun helping her daughter create her first website, which will serve as the online platform for a museum Isabel plans to open one day to showcase her passions for crystals, animals and fossils.
"She doesn't want adults helping her with the museum because by the time she's ready to open it, we'll be too old and we won't have the vibe," McKee said.
Something most people don't know about her: McKee first came to Duke as a student on a rowing scholarship. She competed with the Blue Devils for two years before finally focusing on pursuing a career in IT.
Most memorable day at work: McKee said the most memorable days for people in his field are often the days when, to everyone else, it seems like nothing remarkable happened. One of those days happened a few years ago when, shortly after McKee's group completed a project that made Duke's authentication systems more resilient, a problem from an outside service provider threatened to disrupt much of Duke's core online business. But the guarantees held and there were no major problems.
"After all the planning you do for a Doomsday scenario, you just hope that the solutions you've tested come to fruition in a real-life situation," McKee said. "And in this case, they did. We were really proud of that. It could have been a huge disaster, but it ended up being pretty quiet.
Something unique in his workspace: McKee, who divides her working days between home and the ILO's shared office space in the Power House, said that despite the digital nature of her work, she relies heavily on notes, diagrams and to-do lists. assignments she keeps in a simple, spiral-bound notebook.
"I find I remember things better when I write them down, rather than type them out," McKee said.
Lesson learned during the pandemic: Just before the COVID-19 pandemic began, McKee and a few colleagues were planning a trip to Duke Kunshan University. But as the virus began to reshape life in China, and eventually here, McKee's life took a sharp turn.
Just as a pandemic lockdown began, McKee was diagnosed with triple-negative breast cancer, which is known to spread at a faster rate than other types. After seeing Duke from the perspective of a student and a staff member, she was now experiencing it as a patient at Duke Cancer Center.
"Everything, like really overnight, changed," McKee said. "Instead of going to China, I was going to chemo."
McKee has completed six months of chemotherapy, six weeks of radiation therapy, an additional six months of oral chemotherapy and six months of immunotherapy and is now in remission.
Throughout her treatment, McKee continued to work. She said the satisfying work of solving complex problems with Duke's authentication infrastructure kept her mind sharp and helped her feel constructive.
"I think one of the lessons was to do the things that make sense," McKee said. "I think there are a lot of aspects of my job that are meaningful and help me feel useful. I could have taken time off and not worried about work, but I wanted to worry about work. It felt good to worry about work. I enjoyed showing up and doing things that can make a difference. I'm grateful for the opportunity to do that.
Is there a colleague at Duke who has intriguing work or who goes above and beyond to make a difference? Nominate that person for the Blue Devil of the Week.